Just the other night, my aunt visited and graciously invited us to stay the night at the Rosewood Hotel Georgia in Vancouver with her. This hotel originally opened in 1927 and it looks as good as new with multiple renovations. Located across the art museum, the Georgia is amidst the hustle and bustle and is rated five stars.
Upon entering the building, the concierge is ready and willing to answer 
any questions. He'll let you know about tourist attractions as well as 
providing exact details on things.
Since I don't stay in hotels often, it was a must to critique this hotel 
(with some help) and we were very detailed if I do say so myself. 
We stayed in a superior room which was plush, had many pillows 
(18 to be exact) and modern styled blankets. Unfortunately, many of these
 items were hidden away and I manually had to decorate the room 
(which looked better ;)).
There were however enough housecoats and slippers to keep us cozy. 
The room was fairly cozy as well except when entering due to stuffiness,
 especially in the toilet area.
Along with the separate toilet area, the bathroom includes a rainforest 
shower head and a shower that could fit 20 people (it's been tested..
with 3!).His and her sinks are situated across from the shower and the counters 
display really nice, scented lotion.As for food, the biscuits were enjoyable
 and the moose mints were good. The chocolate fish were cute, but the 
room temperature started to melt them. Room service delivered our
 food in a decent time and the meal was splendid. As a side note, the tables
 can extend!! Also, if you are going to leave the food cart in the hall,
 don't get locked out of your room.
Some of the cons of staying in this hotel include; not being soundproof, 
secret panels, but no Narnia and the iPhone 5/6 aren't compatible with 
the speakers. In one of the drawers, you'll find a keyboard that's hard to 
navigate and the instruction video doesn't talk about additional costs.
Now, if we really wanted to get picky (and we did) there are other things
 that were missed. 

The numerous buttons in the room were entertaining, 
but it took awhile to understand what turned off what. If you see a button
 that says "make-up", there's no special room to use cosmetics. Quite
 frankly, it should say "tidy up" or "clean up" to make it more 
straightforward.They could have used the ceiling space more efficiently
 such as adding art or flow in the dark paint/stickers for the nighttime.
What about the staff? Well, as mentioned before, the concierge is 
favorable since he offers much advice. Housekeeping greeted us with a 
smile which was lovely. On the downside, our aunt was misidentified as a
 man and a women. However, one of the numerous letters from the hotel
 changed Mr. to Ms..
Lastly, the Georgia Hotel offers many amenities including a salt water pool
 with colored lights, a reflections room(what even is this?) and a spa. 
The Bel Café located near the entrance offers must have macaroons and 
other things like sandwiches or pastries.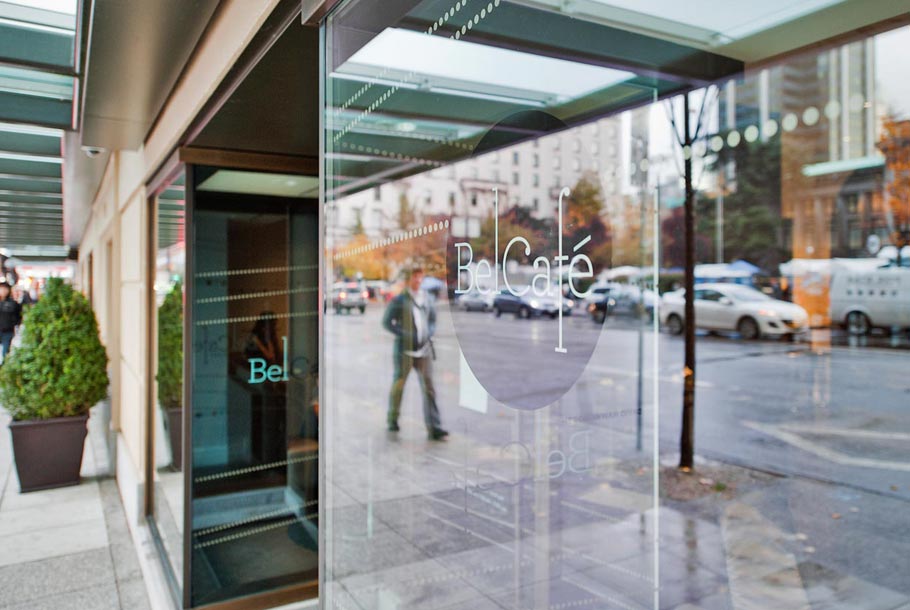 The Rosewood Hotel Georgia is lovely place to stay even though it has 
its flaws, but what place doesn't. Next time you're in the city, I'd 
recommend staying here for a few nights.
This post couldn't have been written without the contributions of my 
aunt and sister!

Sending love around the world,

Taylor